$

10.00
Summer 2011 Tattoo shirt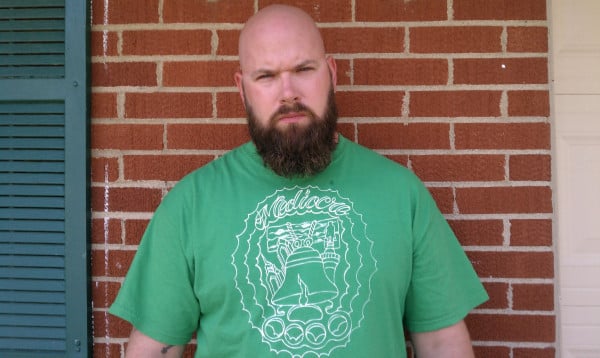 Sick and tired of all these black shirts? well good news for you, this shirt is kelly green (mike's favorite) Art by Alex Miller (www.alexmillertattoo.com) and first available at the Philadelphia Live show. Now available to you here at mediocreshow.com
white ink printed on 100% cotton kelly green shirts. Fumo print under the collar on the back.
Sweet beard and small wet mark not included.
special thanks to Izzy in Ohio for his glorious modeling work.