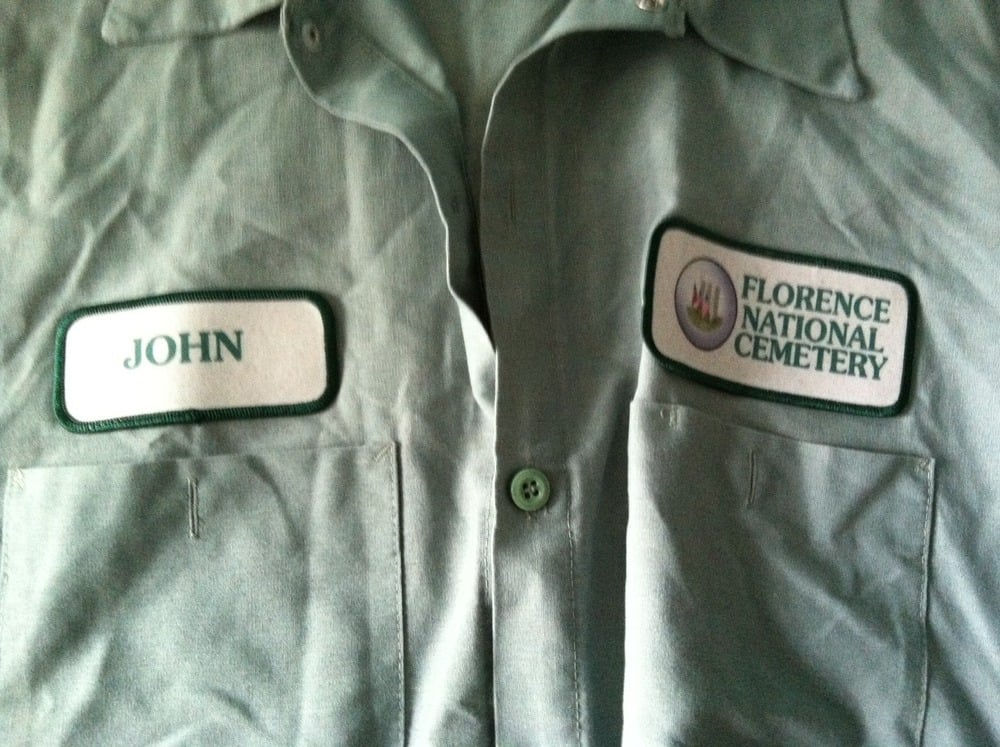 Are you a hardworking man or lady? Do you want to share with your coworkers your love of the mediocre show? silly question, of course you do. Or are you a non-hard working dude of lady that wants the style of 1990's punk rock?
Well, HOLY BANANACAKES!!! we have just the solution.
These work shirts are surplus (or previously used) uniform shirts (they have been well cleaned, and free of nasty stains)
and screen printed with the mediocre sugar skull logo on the back.
Long sleeve grey shirts. with company and name patches.
will update pics with next batch.
***picture used is of a green shirt, the grey shirts are on the way, will update as soon as we have them.***