$

42.00
Mediocre Ten Year Hoodie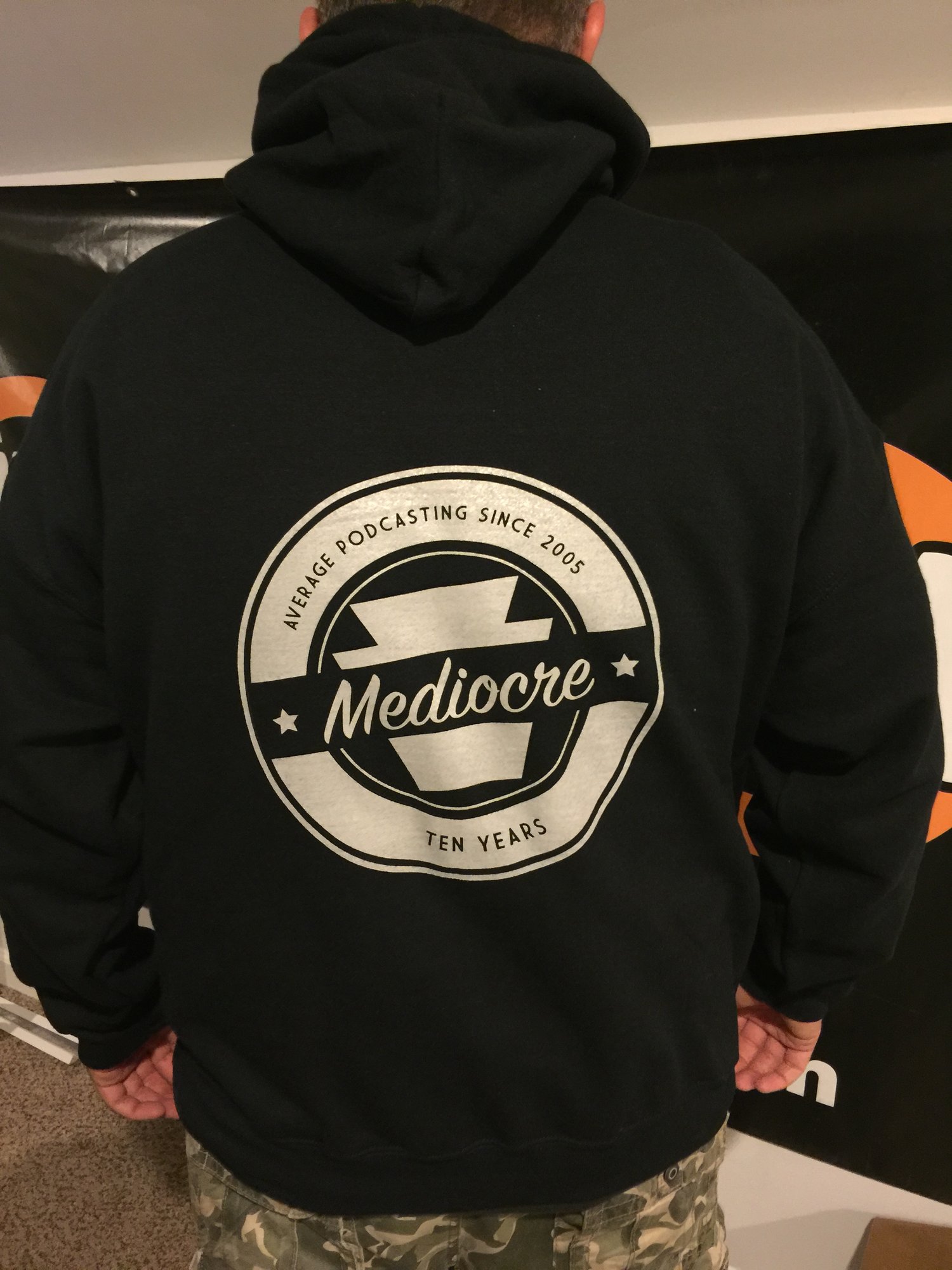 Listen, winter is on it's way, and while we all know that means we have to put away our camo cargo shorts, the upside is, we get to break out our favorite black hoodies.
This one is gonna go right to the top of the clothes pile you keep on your bedroom floor. Or, I guess if you are fancy you might keep your clothes in the closet, or a dresser.
These beautiful bastards are grey ink printed on a black 9.3oz premium 50/50 fleece sweatshirt in your choice of Pullover or full zip.
To be honest, it's pretty exciting that after 10 years we have finally gotten the hoodies out before december.